Explore our current Micro Estate coffees
Elevate your coffee experience with our latest Micro Estate Series.
Each release, we've carefully selected and roasted two exceptional coffees - one focussing on richer, more decadent flavours suitable for espresso and another focussing on lighter, more vibrant flavours ideal for filter.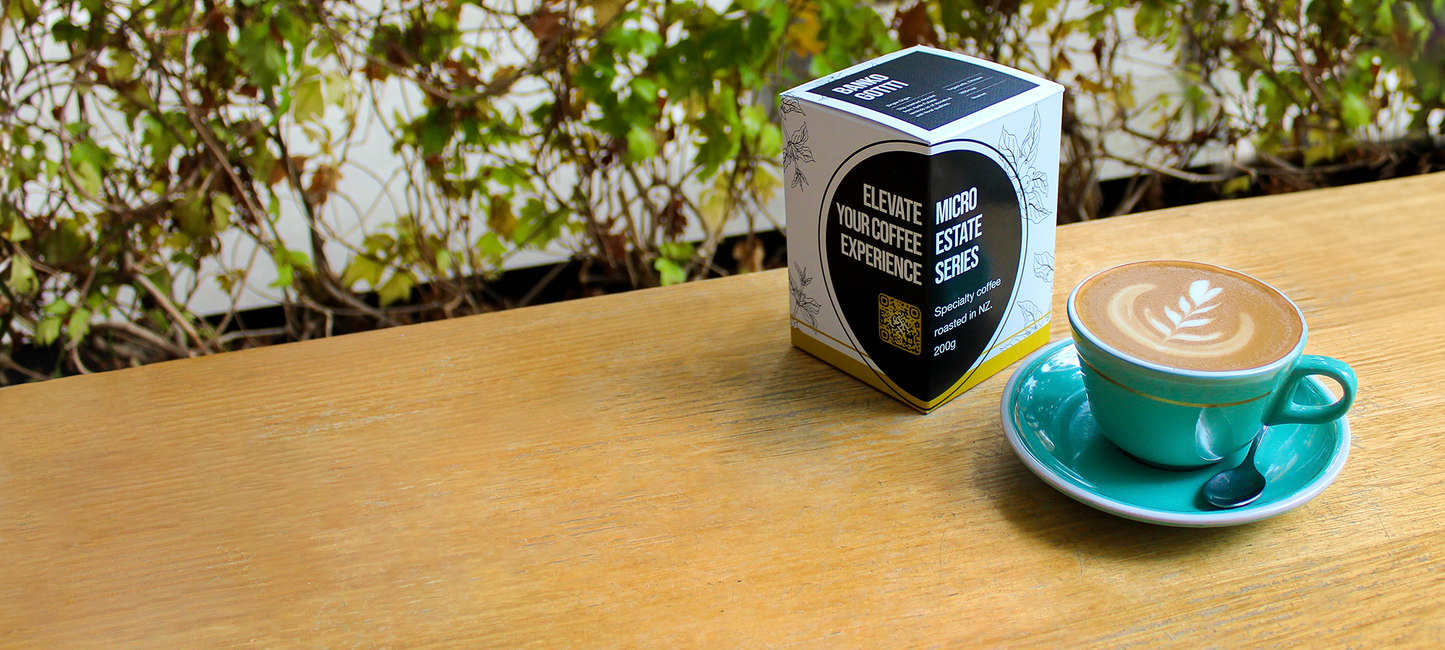 FINCA SHANGRILA
Decadent, intense and bursting with flavour.
Our Espresso Micro Estates are artisanally roasted to bring out the coffee's full character when brewed as through an espresso machine.
Join us as we travel to El Salvador for our first Espresso Micro Estate.
Named after James Hilton's utopian paradise, Finca Shangrila is tucked away high in the Western mountains in the municipality of Apaneca.
Explore this exceptional coffee and enjoy a piece of El Salvador in your own home.
FINCA LA VERONA
Vibrant flavours, curious origins and meaningful impact.
Our Filter Micro Estates are known for their clarity of flavour and unique backgorunds. A lighter roast profile accentuates all that the terroir has to offer.
Our first introduction to Nicaragua comes through Finca La Verona - an iconic farm nestled in the idyllic surrounds of the El Arenal Nature Reserve.
Finca La Verona was one of the first farms in Nicaragua to export under the label of Micro Estate- its namesake coming from the Italian city of Verona that it began trading with.
Be a part of the story and experience this unique coffee yourself.