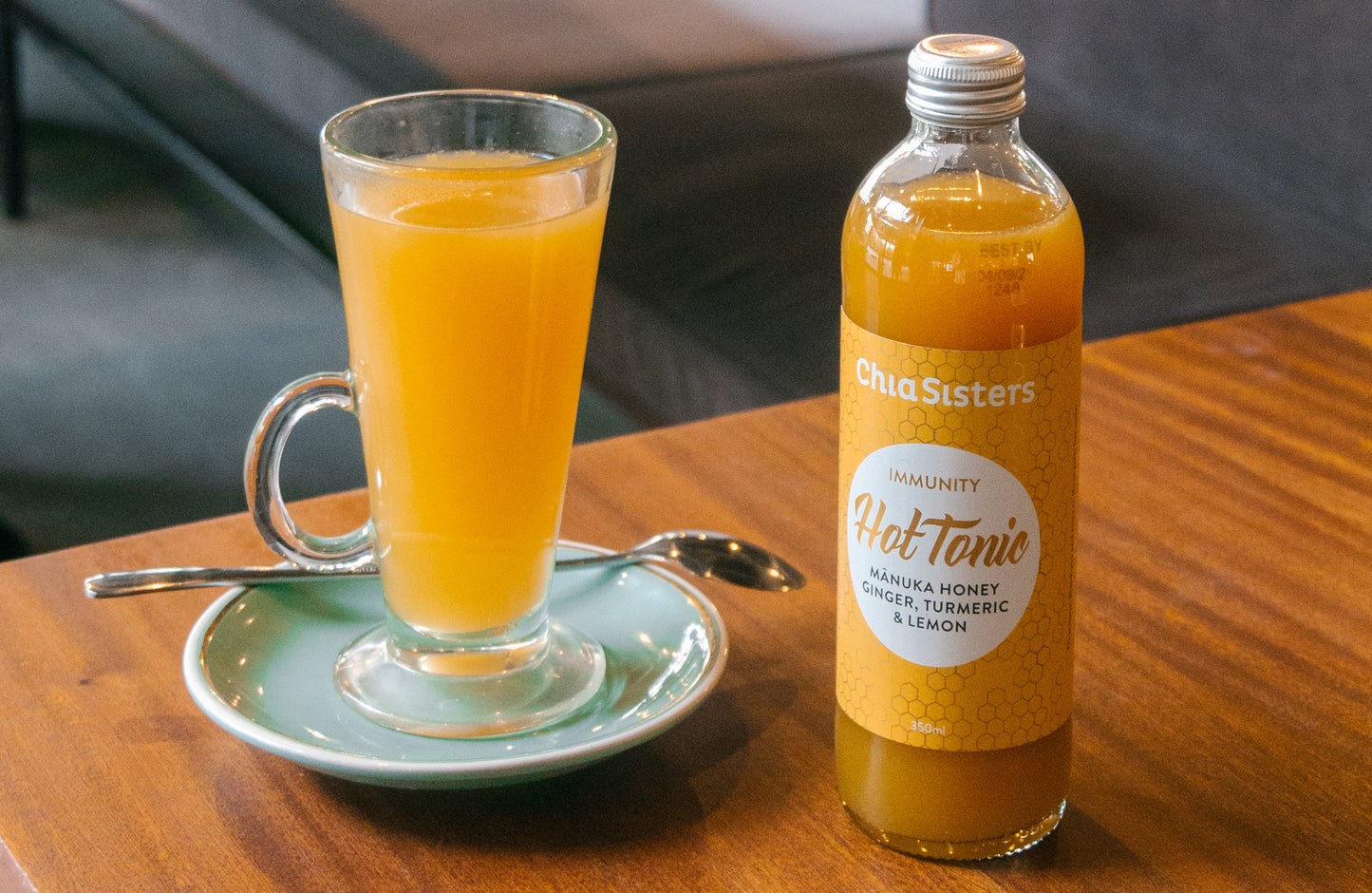 Just in time for cooler weather, we are excited to share with you our new delicious Chia Sisters Hot Tonic with Mānuka Honey, ginger, turmeric & lemon.

Made in our friends at Chia Sisters in their solar-powered juicery in Nelson. They like to keep things simple, so they crafted a batch of winter warming Hot Tonic with pure ginger, turmeric, Keri Keri lemon, Golden Bay Manuka Honey blend, and Hawke's Bay apples. Absolutely no refined sugar. And that's all.

This Hot Tonic supports New Zealand's finest bee guardians who value and support the vital part they play in the ecosystem. Every Hot Tonic you buy in-store at Mojo Coffee or bottle you buy online, supports our South Island bees.
The Biohoney used in Chia Sisters Hot Tonic is sourced exclusively from the South Island. Characterised by mountains, bush and sparsely populated, it's a perfect habitat for bees and the source of the world's purest honey.

"The people we choose to work with are often second or third-generation beekeepers who hold old knowledge and prioritise the bees over profit. For the foreseeable future, it is vital that we pay and empower those who raise and care for bees," Terry Bone, Honey Expert, Biohoney.
Purchase a bottle for home here or come and see us in-store.