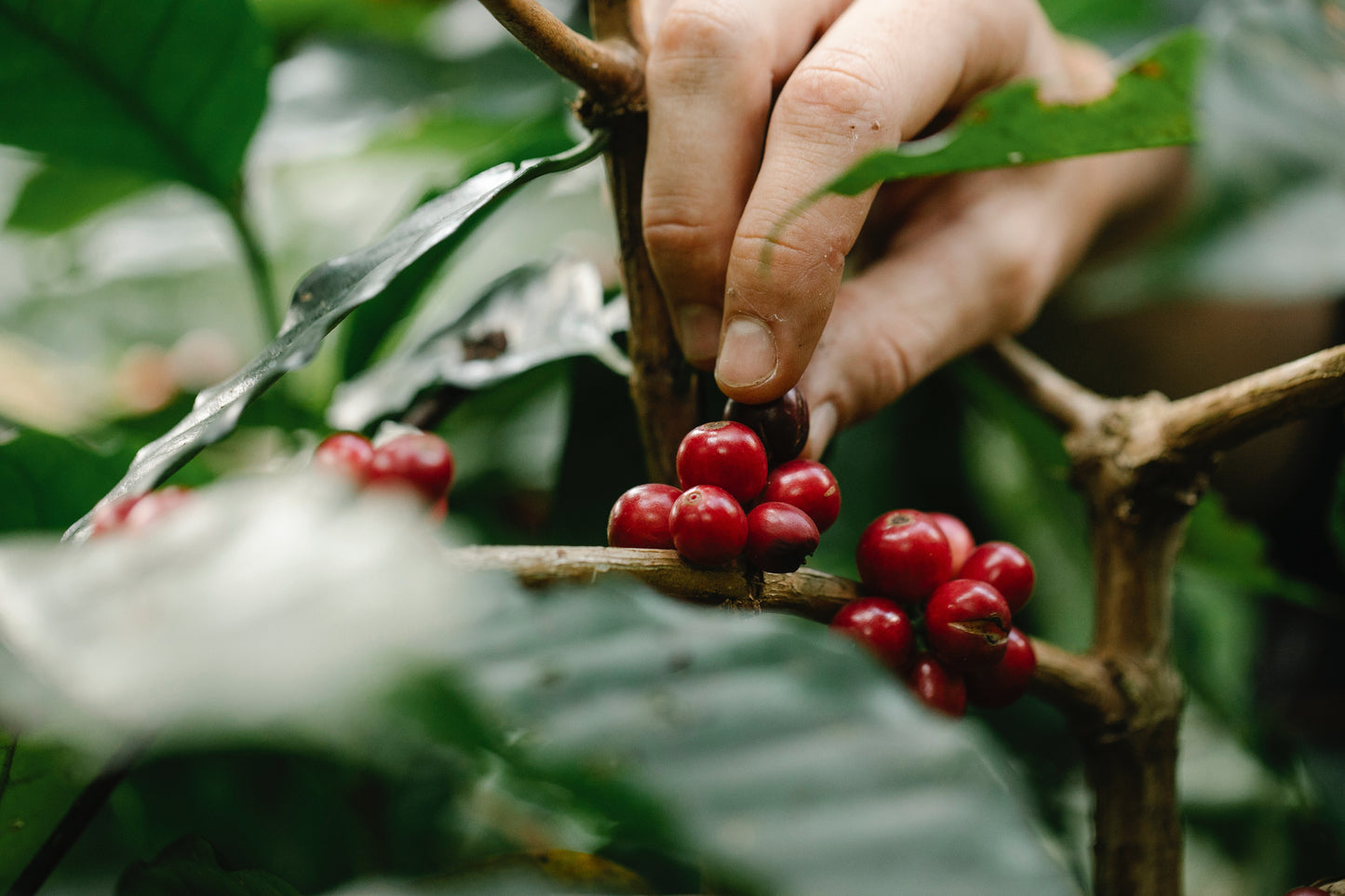 Our current in-store single origin offering for our black espresso and filter brews is from Finca Palo Verde in El Paraiso, Honduras. This delicious washed processed coffee has notes of sweet apple and milk chocolate.
The sloping hills within the department of El Paraiso, form unique micro climates around Alejandro Enriquez's farm. Muggy warm weather leading up to harvesting season, allow these coffees to mature sooner whilst refining a distinct mild acidity and fuller flavours. The varietals farmed are high-yielding and are recognised for both their quality and pest resistance, enabling a more sustainable future for this coffee focused farming community.

Roasted for espresso and filter brew methods such as pour-over, Delter press or plunger.
Shop Finca Palo Verde