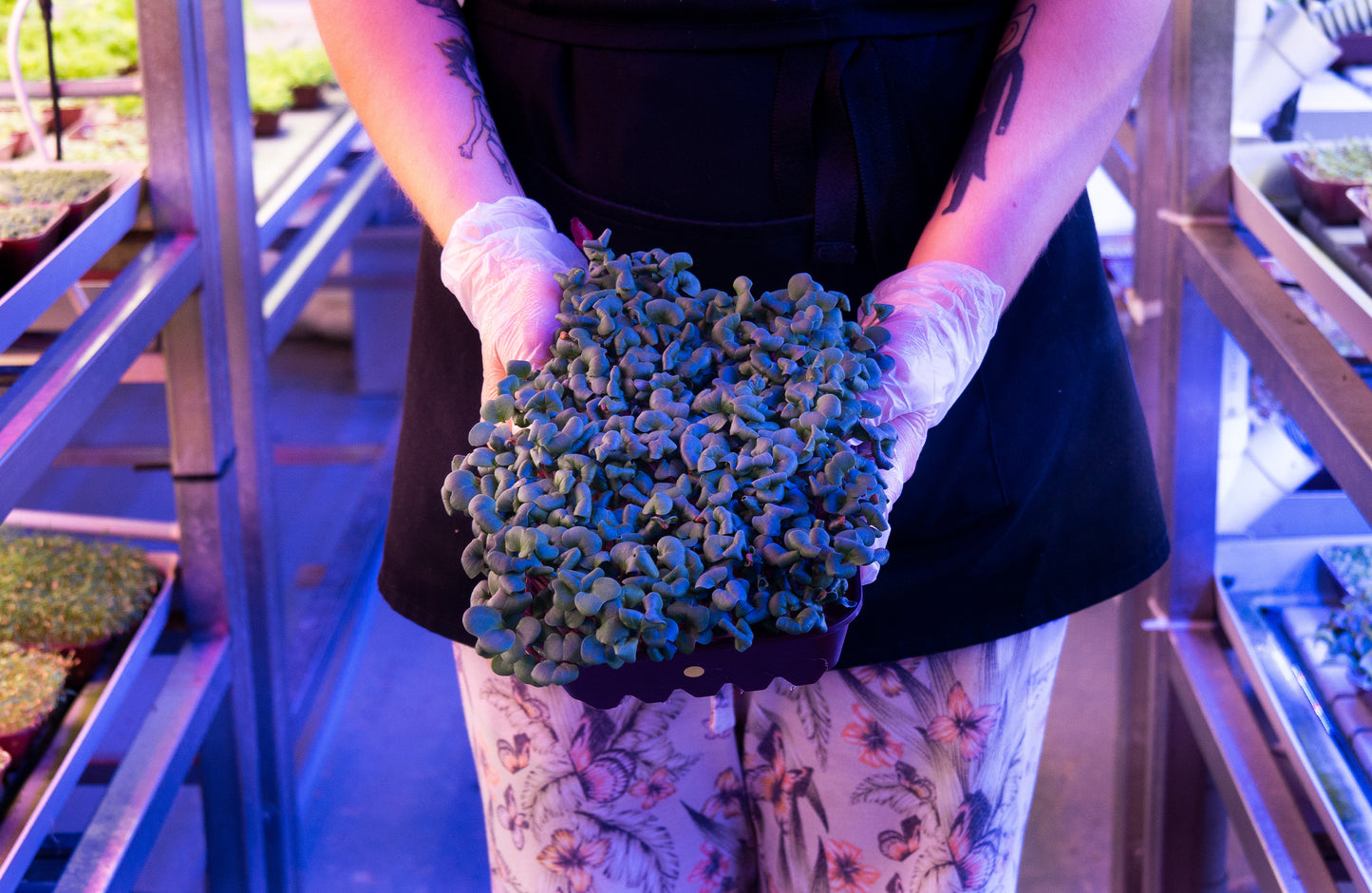 We're proud to work with many local suppliers across the country who share the same philosophy and sustainability values as us here at Mojo Coffee.
Shoots Microgreens are one of these businesses and one of New Zealand's first urban farms. They are passionate about sustainable farming, minimising waste and producing high quality produce. Right in the heart of Wellington City you'll find trays of hydroponically grown, delicious microgreens.
To produce, seeds are placed into biodegradable grow mats which are made from recycled wool. These mats sit in trays which are recycled and reused with each new batch. The microgreens are grown in controlled environments under energy efficient lighting, with specific temperatures and built-in watering systems. They are incredibly flavoursome and have up to 100 times the nutritional density of mature vegetable plants!
We are proud to now use these little bursts of health throughout all of our Wellington cafes and if you're a lover of our classic Eggs on Toast or Smashed Avocado, you'll find a garnish of China Rose Radish on top.
These microgreens have bright green leaves with pink stems and with their flavours of lime and pepper are an absolute delight on these two dishes.
For more information, see
shoots.co.nz