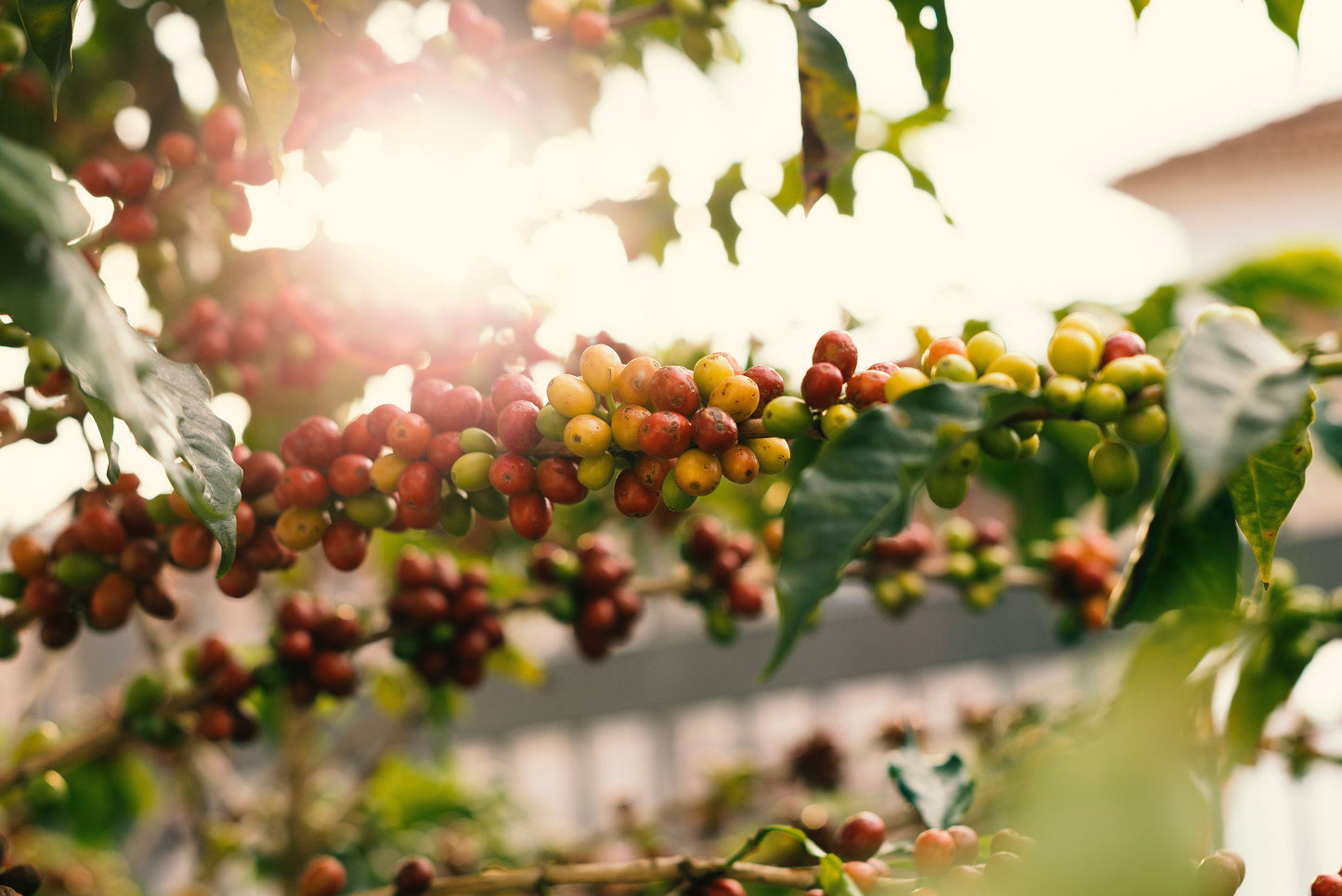 Our current in-store single origin offering for our black espresso and filter brews is from Finca El Gorrion, Nicaragua. This delicious washed blend of Caturra and Yellow Bourbon varietals has notes of dried fruits and dark chocolate.
Finca El Gorrión is located in the region of Matagalpa, named after the capital city of the same name. Situated at 1100 metres above sea level and surrounded by rich volcanic soils give this coffee it's complex flavour profile.
Owned and managed by Dóna Kenya Alvarez Forlán, the farm works closely with local co-operatives to provide equipment, agronomic advice and financing to other farms in the region.
Roasted for filter brew methods such as pour-over, Delter press or plunger.
Shop Finca El Gorrión