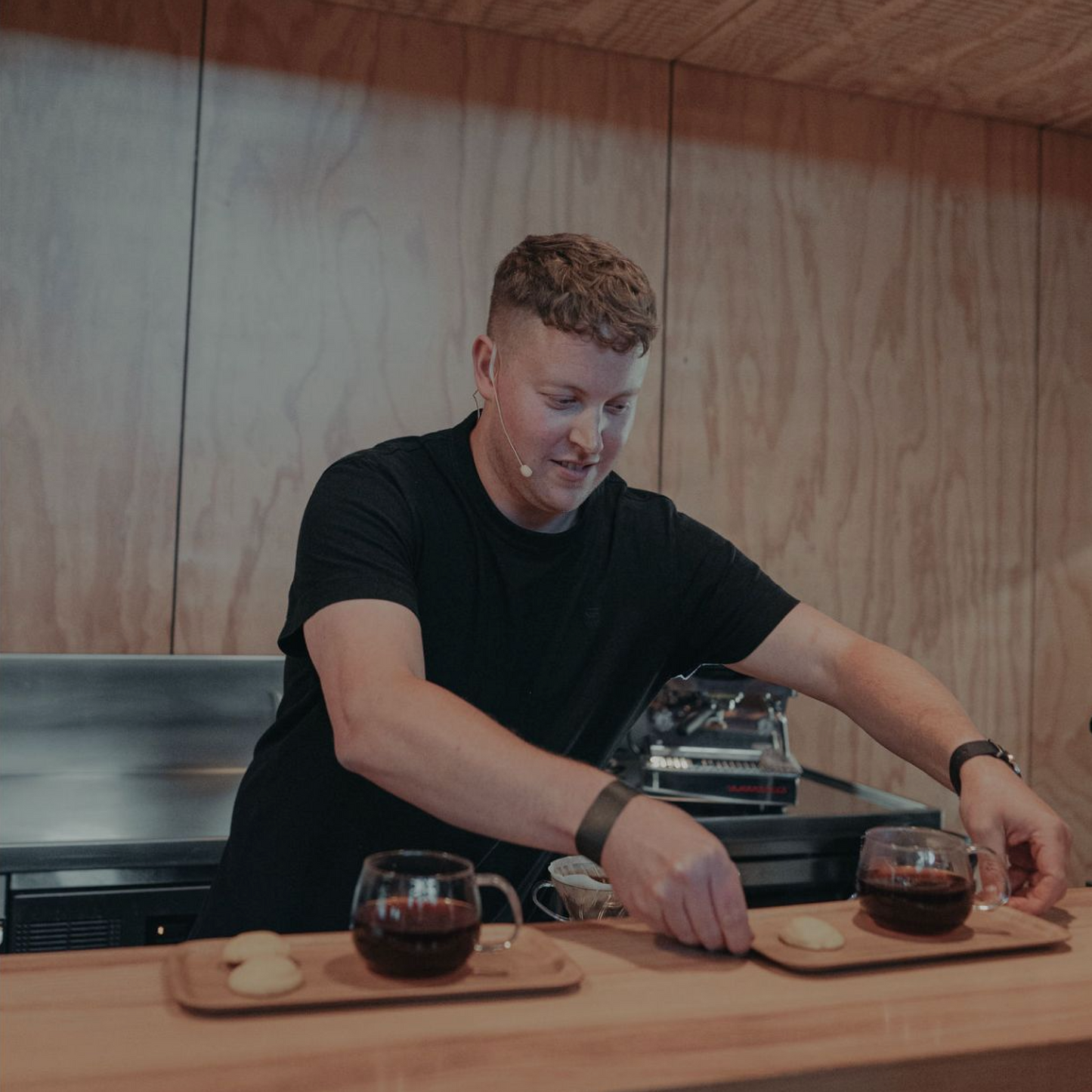 Thursday 18th March sees the second ever NZ Coffee in Good Spirits Throwdown and we're excited that our very own Joe Wishnowsky, from Mojo Beanery in Wellington, has his shaker ready to compete!
The concept is pretty simple, a fun, fast-paced, knockout style throwdown, where competitors have to produce cocktails that have a minimum of 30ml of coffee in them.
Round 1 is a warm cocktail, using either espresso or filter coffee.
Round 2 is a cold cocktail using again either espresso or filter coffee.
The third and final round is an espresso martini.
We caught up with Joe in advance of the event and asked him a few questions...
Is this your first time entering this competition? Or any competition?
Yes, this is my first time having a go at Coffee in Good Spirits. I did the Barista Champs a few years ago.
What drew you to this particular competition?
I've been making a lot of cocktails at home since lockdown last year so thought it was a good chance to combine a couple of my interest. I also like that it's less serious than some of the other competitions.
Do you have a 'go to ' coffee for cocktails?
No, I'm using a couple of different coffees for the comp. To be honest, coffee isn't an ingredient I've used in cocktails a lot before now.
What are you most looking forward to?
It'll be good to be done with the comp and be able to have a drink without over-analysing it!
What's your favourite drink to relax with at the end of the week?
Usually a beer with the crew at the end of work on a Friday. Hard to beat after a busy week.
Come and cheer Joe on tomorrow night!
Location: Prefab Hall, 14 Jessie Street, Wellington
Date: Thursday 18 March 2021 5.30 pm – 9.30 pm
Entry: Free entry for spectators - register now!
Photo by @doshotz