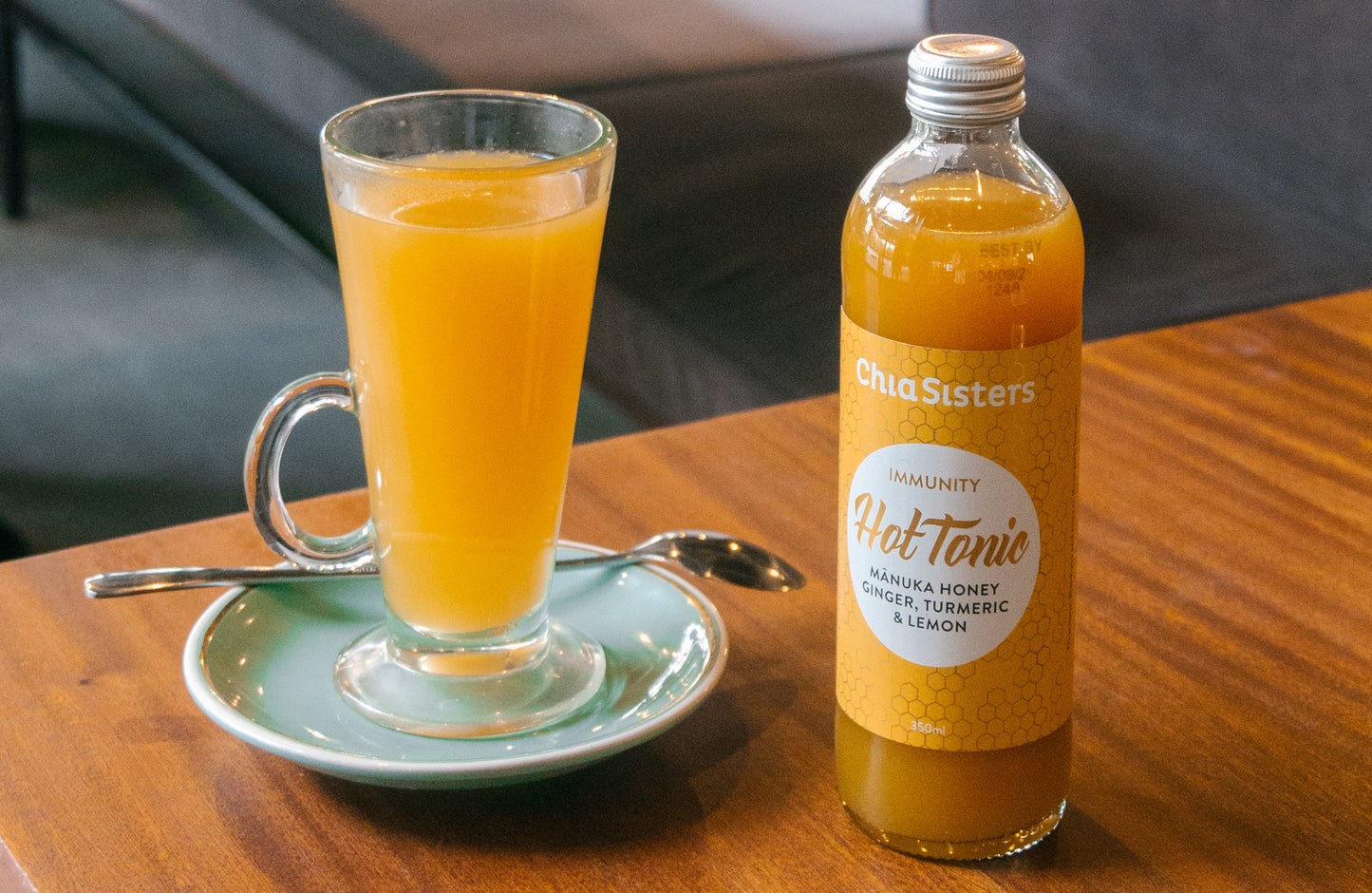 Just in time for cooler weather, we are excited to share with you our new delicious Chia Sisters Hot Tonic with Mānuka Honey, ginger, turmeric & lemon. Made in our friends at Chia Sisters in their solar-powered juicery in Nelson. They like to keep things simple, so they crafted a batch of winter warming Hot Tonic with pure ginger, turmeric, Keri Keri lemon, Golden Bay Manuka Honey blend, and Hawke's Bay apples. Absolutely no refined sugar. And that's all. This Hot Tonic supports New Zealand's finest bee guardians who value and support the vital part they play in the ecosystem. Every...
---
We are excited to announce that after some great work from the roasting team, our Injection blend is now fair trade, organic and tasting better than ever! This coffee has a heavy velvety body with a low, delicate acidity and makes a robust black coffee and full-bodied milk drink. It has an aroma of spice and malt, flavours of dark chocolate, cloves and nutmeg and a dark cocoa finish.
---
Our kitchen is cooking up fresh and tasty eats for Spring. Try our new carrot, chickpea, & chilli fritter. Topped with hummus, roast mushroom, rosemary potato and sweet red onion. Served warm with a  dollop of  yoghurt. Gluten-free and can be dairy free too without the yogurt. Available in Wellington cafes starting October 4.
Recent articles
Categories